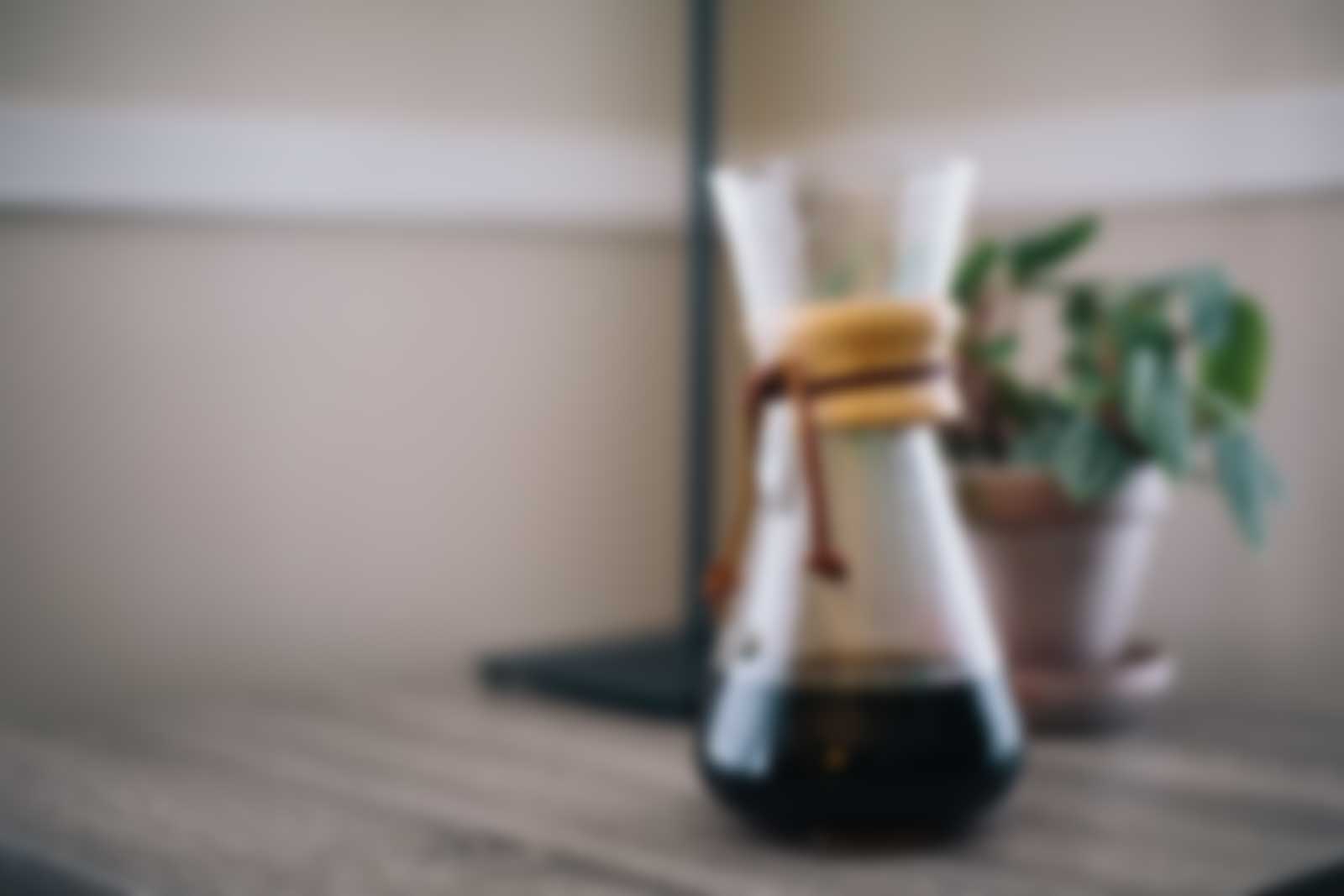 The program closes for registration in
00

days

:

00

hours

:

00

minutes

:

00

seconds
Make 2016 Your Best Year Ever!
A Comprehensive Online Marketing and Practice Management Course with Kevin Doherty and Dream Practice Coaching For Holistic And Integrative Health Professionals Around the World
How to: Market and Build Your Ideal Alternative Health Practice
Dear Acupuncturist, Chiropractor, Naturopath, Therapist, or Alternative Health Professional,
Do you want to make a bigger impact, increase your revenue, and enjoy long-term prosperity in your private practice? This is for you.
More clients or patients. More income. More fulfillment and freedom doing the work you love. All of this is possible for you... and that is why I have brought you to this page. This is about you finally realizing your dream of helping others on the biggest stage possible--and totally thriving in the process.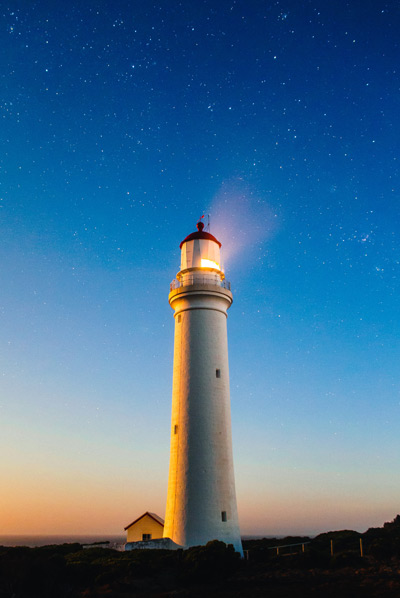 The world needs you to step up and play a bigger game. I want 2016 to be the year where you finally tap into a life of genuine prosperity. This isn't just about the money. (Yes, I will show you the exact steps to dramatically increase your practice income).

This is about you finally stepping into your role as a powerful teacher, healer, and leader who helps as many people as possible. I want to show you how to build your platform to become widely recognized in your industry. You see, when you have an audience in place, the possibilities become limitless in you practice.
Fill your practice with high quality patients/clients with MUCH greater ease
Media coverage, speaking opportunities, and collaborations fall into your lap
People are willing to pay full price for your services
Other practitioners are left scratching their head as to why you are so successful
Even if you're an introvert or have previously resisted self-promotion, I can promise you that there is a way to build a large audience and LOVE the process.

That has been the case for me... and for many of my coaching clients over the years.

So, let me ask you a very direct question: How close are you right now to realizing your ideal practice?

Are you seeing as many clients as you'd like? Making the income you deserve? Thoroughly enjoying life outside of your practice? Keeping your stress level to a minimum?

Chances are, you have a fair amount of confusion--even frustration -- about what it really takes to actualize your ideal practice. The harsh truth is that the vast majority of practitioners are coming up short. They are struggling financially, confused about marketing, holding onto insecurity about their self-worth, and doubting their ability to create a sustainable, profitable, and enjoyable business.
I Have Been Where You Are

I endured these same struggles early on in my practice. In fact, any challenge you're currently facing, I can virtually guarantee that I have been there. In fact, on more than one occasion, I was in so much turmoil about my 'future' as a practitioner that I was as close as I could get to throwing in the towel and finding a normal J.O.B. Even though I loved treating patients, I just couldn't take the stress, uncertainty, and roller coaster ride of private practice.
This was a dark time for me.. one that I look upon now as a necessary learning process that has helped me to deeply empathize with YOU and where you may be at right now. I know it sounds cliche, but if I was able to overcome the challenges I faced, I know you can too.
You see, I had absolutely zero business or marketing background. In fact, I got my Bachelor's degree in Eastern Religious studies. I was always much more interested in my inner development than I was any kind of outer success. That's why I decided to pursue a career in the healing arts.
The wake up call for me was being put face to face with with the reality of building a business.. and the impending feeling of doom that came from not having the skill set to do it successfully.
So, I went through a major identity shift. I became passionate about marketing and entrepreneurship. I hired business coaches, read as many books as I could on the subject, and applied as much as I could to my own practice.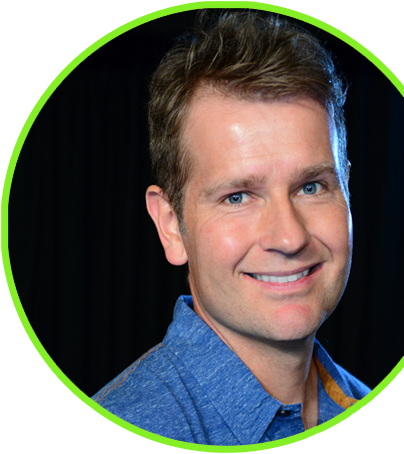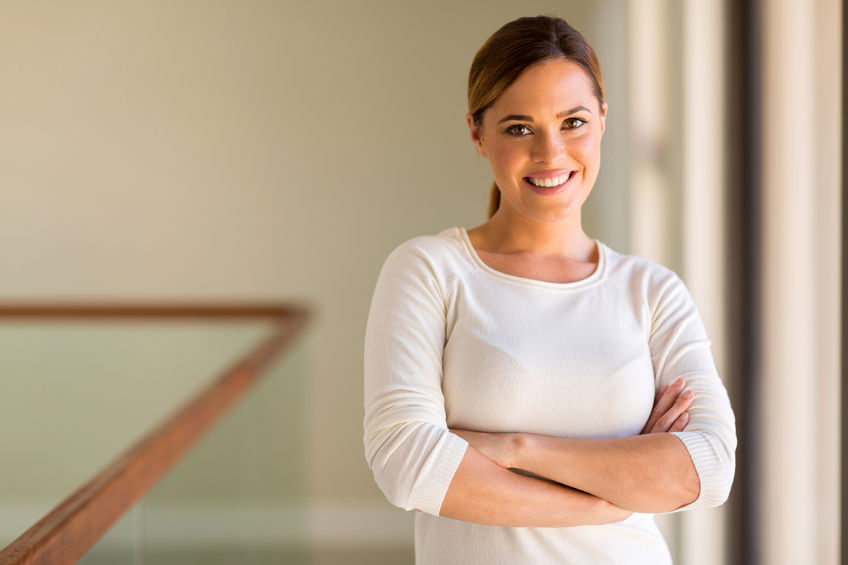 The Results Were Astonishing ...
I went from struggling seeing just a few patients a week and working way too hard to quickly filling my practice with as many people as I could possibly handle. My practice was booming... even though I was in a highly competitive market where most of my colleagues continued to toil away and get mediocre results.

I had not only cracked the code on marketing and client attraction; I had done so without the typical stress and will power that most business owners think they need in order to succeed. I had found a way to build my practice from a state of creative flow and truly enjoyed the process.

Now, I want to help you do the same thing.
You Can Do This Too...

I have one goal in sharing my story with you-- to inspire and empower you. I know for a fact that you can absolutely sculpt the life and practice that you genuinely desire. Whether that means seeing 20 clients a week and making $70k per year or seeing 200 clients a week and making $500k per year, you CAN do this.

Not only is it possible-- I believe it's your sacred calling to proactively 'go for it' with 100% commitment! Like I said, we're at a point in our development on this planet where we need more people like you stepping up and becoming empowered entrepreneurs and clinicians.
Enough playing small
Enough being stuck in survival mode
Enough low level anxiety and stress about your future
Enough compromising your values and purpose during your short time on this planet
You're not here to come up short. You're not here to barely scrape by.

The knowledge, wisdom, and clinical skill that you possess has the potential to make a dramatic impact on this world.

If you are ready to get your message out to the world and impact more lives (while filling up your practice with people who LOVE your work), then you're definitely in the right place.

I'd like to invite you to participate in my next group coaching program 2016: Your Best Year Ever. Over the past several years, I've had the good fortune of training hundreds of practitioners around the world in my group programs... and the response has been phenomenal.
"Don`t ask yourself what the world needs, ask yourself what makes you come alive. And then go and do that. Because what the world needs is people who have come alive."
Howard Thurman
What Kevin's Clients Are Saying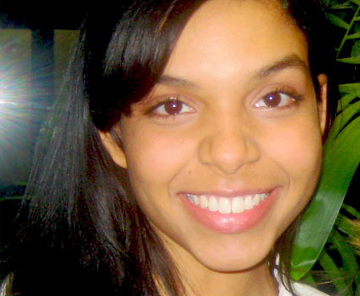 Eulix Vargas, L.Ac.
"An Amazing Experience"
The results of working with Kevin in group coaching were immediate. He offered so much great advice about all aspects of building a practice. He focused not only on the physical part of practice management but also on the mental and spiritual facets as well. I highly recommend coaching with Kevin to any practitioners interested in achieving more practice success. Whether you are fresh out of school or you've been practicing for years, this program is well worth it! It is very affordable for what he is offering. I feel very blessed and privileged to have been a part of Kevin's coaching group.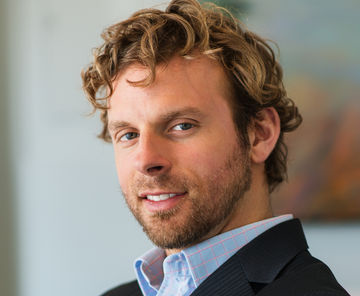 Dr. John Dempster, ND
"I highly recommend this program to anyone"
Working with Kevin's group coaching program has been a great experience. As an naturopathic doctor running an integrated medical clinic and a busy practice, Kevin has provided many helpful thoughts & ideas that have helped me become more efficient and effective with my time. I have especially enjoyed learning new creative marketing & online strategies. I highly recommend this program to anyone who is starting out, or been practicing for years - an enormous amount of value for all!
What the 2016 Your Best Year Ever Coaching Program Will Offer You
1
Shift into a confident, clear, and abundant practitioner who radiates an energy of charisma and warmth.
2
Retain patients/ clients effectively and educate them on how your modalities work and why they should invest in them.
3
Attract as many people to your practice as you want using the marketing strategies that are proven to deliver time and again.
4
Get inspired, passionate, and excited about promoting your services (transforming out of self-consciousness and shyness).
5
Be connected with a community of like-minded practitioners who are committed to the same goals and values.
6
Boost your practice income to whatever level would support your ideal lifestyle.
7
Create a freedom-based business that generates passive income and frees up your time.
8
Live your life on purpose and be a role model to others who want to do the same.
Still have questions?
You'll have long-term access well beyond the program end date. Therefore, you don't have to rush and can get to the content on your own time, whenever it's convenient for you.
Kevin is in the unique position of coaching from his direct experience of building a full practice with a wait list in a highly competitive area. He is widely renowned as one of the most sought after marketing coaches for holistic practitioners all over the world. Kevin has authored several practice-building e-books and has coached now for 10+ years and has an audience of over 100,000 practitioners and entrepreneurs on his two fan pages.
Kevin does offer a private coaching package, but it is at a much higher investment than Your Best Year Ever. What's great about this program is that you can still get a lot of customized support from Kevin within the Facebook group and on the live webinars--at a fraction of the cost of private coaching.
If you can't afford to invest in your business, this is exactly why you MUST invest in your business! The only way to become more financially successful is to develop your marketing skill and expand your financial blueprint, which is what this program is uniquely designed to do. Many participants of this program now have a thriving, 6 figure practice. In this sense, you can't afford NOT to do it!
The core modules will be the same, but Kevin will be adding a lot of new training videos and content each week based on what's working now. You'll also get customized support within the Facebook group to take your practice to the next level and maintain the momentum you've generated.
You have 30 days to try the program and if it's not what you had hoped, you can get a full refund. To this point, the refund rate for Your Best Year Ever has been under 1%. Basically, people love the program. If you are intent on building a lucrative and fulfilling practice, this program should absolutely meet your needs!
One of Kevin's goals in his coaching work is to help you redefine what marketing is so that you become passionate about it. If you own a business and you hate marketing, you're basically shooting yourself in the foot. In modules 1 and 2, you'll come to see marketing in a new light that will motivate you to promote yourself in the most proactive way possible.
This really depends on you and what's workable for your schedule. Since you'll have long-term access to all of the training, you can do the program on your own time in whatever way works best for you. The weekly modules are generally 90 minutes long, plus there are a lot of bonuses and resources to review. The more time you put into the program, the faster you'll realize your goals, so plan accordingly!
We have had quite a business owners from other professions take Your Best Year Ever. The strategies and systems covered are universally helpful for any small business owner, but most directly relevant and specific to CAM practitioners such as acupuncturists, chiropractors, naturopaths, functional medicine practitioners, and therapists. Many life and health coaches have taken the program as well.
You'll get a welcome email confirming that you are signed up. You'll get an email on Nov. 23rd with a link to your first module and to request to join the Facebook group.
You can interact as much or as little as you want in the Facebook group. Kevin has tried all kinds of forums for his programs and has decided that the Facebook group is by far the easiest and most effective way to organize everything. The group is extremely easy to use, but if you have any trouble, you can always email client support.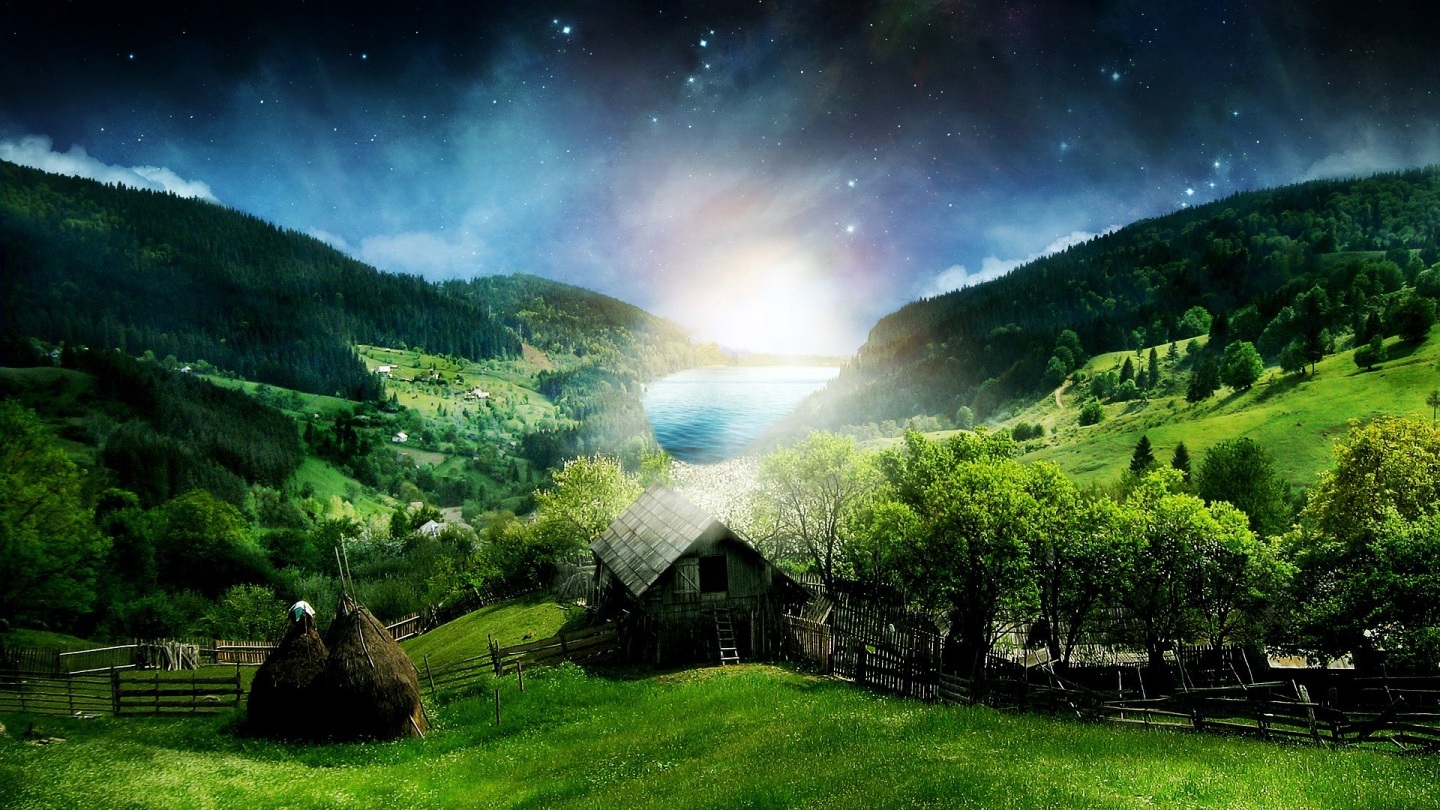 The 8 Weekly Modules You'll Receive
1
Developing the Mindset of the Empowered Entrepreneur: Thinking BIG, Clarifying Your Vision, and Overcoming Limiting Beliefs.
This webinar sets the stage for making a bigger impact in the world. I will show you how to instantly clear self-sabotaging patterns and overcome lack of confidence so you can reclaim your innate power and create an inner foundation of energetic expansion and abundance.
As I often say, 'your practice can only grow to the extent that you do.'
2
Laying the Foundation of Long-Term Prosperity
This webinar will teach you more about marketing your practice than you EVER learned in school, books, etc. In this webinar, you'll immediately see why building a practice has felt like more of a struggle than it ever should have, as we will expose the main mistakes practitioners make and, of course, give you step-by-step solutions to creating a 'fail-proof' environment in which to grow.

This webinar will focus largely on setting up your practice website the right way and developing a marketing funnel that naturally builds relationships and trust with your ideal audience.

This webinar alone contains priceless information on setting your practice up for long-term success-- don't miss it!
3
The Offline Approach to Fill Your Practice Fast: Low-Cost Ways to Get People in the Door NOW
This webinar will cover all of the offline strategies that have been proven to attract ideal clients. These tend to be low-cost or free methods to quickly get more exposure. The goal is to use these strategies in a way that actually converts people into buyers, which is the missing link for most practitioners. I have developed a powerful system for doing exactly this.
4
The Facebook Marketing Blueprint:
How to use one of the most popular websites on the planet to automate your practice growth and build an audience of raving fans. We will discuss how to create a high level of engagement on your fan page, generate traffic to your website from Facebook, and the specific process you need to know to convert Facebook fans into paying clients or patients. After building an audience of over 100,000 fans on my two fan pages, I'm excited to teach you how to succeed on Facebook!
5
Blogging and Search Engine Optimization to Build Your Practice:
Get to the top of the search engines and get perceived as a thought leader and expert. Wordpress is one of your most powerful tools for getting exposure and blanketing your business all over the internet. I'm going to show you how to create compelling content with ease, rank high on relevant searches through keyword targeted blog posts, and syndicate your blog content to social media so that your blog builds celebrity status for your practice.
6
Twitter and Youtube Marketing:
How to use 2 of the most trafficked websites on the internet as powerful assets in building a thriving practice Video is one of the most powerful methods to differentiate yourself and create expert status. Learn how to do it the right way in this webinar.
7
Blogging and Search Engine Optimization to Build Your Practice
Develop long-term relationships with ideal patients, quickly build rapport and establish trust, and ensure that people have an exceptional treatment experience in your office. This webinar will also show you the most powerful methods on the planet for generating an explosion of word of mouth referrals for your practice.
8
Building your Freedom-Based Business:
An overview of the easiest, fastest, and least risky ways to generate passive income so you can free up more of your time and live without limits. This webinar will help you create information products that not only generate passive income, but help you more easily attract clients and command higher prices for your services.
This program is ideally suited for acupuncturists, chiropractors, naturopaths, therapists, coaches, and healers. All of the information offered will be directly relevant to your unique profession-- not generic business advice that doesn't work for integrative health professionals.

What you do is highly unique, and the marketing and business-building strategies that we cover need to reflect that uniqueness. This coaching program is specific to you and your industry.

My goal for 2016 is to help even more practitioners step into their power and become highly successful on all levels. This is how we can change the world.. and personally, I'm every excited about the possibilities. BUT-- we need more people like you getting these skills in place and overcoming the weak links that profoundly undermine your potential.

I don't want cost to be a barrier to having more practitioners making the impact on the world that they could.

Because of this, I have decided to lower the cost of this program so that you can get the support you need to get out there and 'be the change you want to see.'
Dream Practice Coaching Triple Guarantee
3 distinct guarantees for your total satisfaction and peace of mind.
1
Guaranteed Quality
If for any reason you don't absolutely love the training and support offered in this coaching program, you can email our support team within 30 days of the start date for a full, no questions asked refund.
2
Guaranteed Results
If listening to and following the training does not give you a TON of inspiration, motivation, support, empowerment, and knowledge that generates swift progress for you, then email us within 30 days and we will either offer you more personal support or a refund-- your choice.
3
Guaranteed Impact on Your Life
If upon listening to the webinars and getting the support of the community forum, you aren't getting value that is worth at least 10 times the price of this course, simply contact us within 30 days and we will offer you the opportunity for free personal guidance or a full refund. Your choice.
Once you sign up, you will have 24/7 long-term access to the course, so you can log in anytime to access all of the resources. The week 1 module will be waiting for you in the secure members area, and all follow up modules will be available every 7 days.
This is Hands Down the Most Value I Have EVER Offered My Coaching Clients.
Here Are All of the Helpful Resources You'll Have Access to When You Sign Up:
The Core Curriculum
8 recorded weekly modules
All modules are recorded, so you can watch the recordings on your own time. These modules will be packed with the most inspiring and helpful information you need to fill your practice fast.
Private Members Only Facebook Group
Get the support you need from Kevin and other members, network, collaborate, and join mastermind groups within the program. You'll get a deep level of support within this group!
Live Webinar Q & A
At the end of the 8 modules, Kevin will do a live webinar to answer all of your final questions. Get the customized support you need!
The Program Bonuses
The Become an Author in 90 Days Online Course
Get full access to Kevin's online training program to help you publish your first book or e-book in the next 90 days. Over 100 people took this course and the vast majority of them published their first information product within 90 days! This will give you an amazing competitive advantage and position you as a trusted expert in your profession.
My 2 e-books Build Your Dream Practice and Online Mastery for Holistic Practitioners
Build Your Dream Practice, my first e-book, became an internet sensation and went on to sell over 1,000 copies in a few months. Both of these e-books will reinforce and simplify much of what you'll learn in the program.
The Client Education Blueprint Course
Yes-- we want to fill your practice fast, but we also want to make sure you're attracting and working with high quality people who are aligned with your values and can receive what you offer. This course will show you how to automate your client education for better time management, less stress, more referrals and better retention.
'Done for You' Blog Posts (4 total)
You'll get access to a series of 4 blog posts that I have personally written that you can post on your blog and even put your own name on. These posts contain general health and wellness information that your ideal audience LOVES. The goal of this content is to get people more inspired to see you, tell others about you, and generally become a raving fan of you and your work.
'Done for You' Email Templates
Email marketing is without question one of the most powerful systems we have to quickly build our ideal practice... but few practitioners know how to do it right. With this email template series, you can literally copy and paste this email sequence for all of your web visitors. This will build trust more quickly, help them feel like they know you, and position you as a thought leader who make it shares tremendous value.
'Done for You' Facebook posts
You've probably seen some of my content on the Dream Practice Fan Page. This page has become an amazing asset for my business, largely because my audience deeply resonates with the content I share there. Well, I have created a series of 25 Facebook posts that you can use to inspire and educate your Facebook fans and convert them into paying clients or patients. If you like my writing style on Facebook, you're going to love the blog and Facebook posts I have created for you.
Custom Website Review Webinar
In this webinar, Kevin will personally review your website to make sure it's set up with all of the right marketing elements to convert visitors into paying clients. This webinar alone can more than recoup your investment in this program.
Then make the last one under the guided awareness tracks:
The Deliberate Wealth Design Guided Meditation Series
Get access to 8 life-changing guided awareness tracks that will help you clear limiting beliefs, heighten awareness, and become more inspired and empowered in your work.
The Deliberate Wealth Design Money Transformation Tools 4 Part Webinar Series
Transform your relationship with money, become more financially empowered, and clear your financial blocks with this powerful webinar series.
Google Maps Training Module $97 Value
This training alone can get you an extra 10-20 new clients or patients a month!
Total Real World Value $2,553.90

"To secure your spot now, simply click the Add to Cart Button below and choose the payment option that works best for you. Still not sure? Read the real life reviews on this page of Kevin's clients and remember-- you have 30 days to try the program and if you aren't 100% satisfied, you will get a prompt refund. There is no risk; we want you to absolutely LOVE the content, community, and guidance offered!"
Tom James, DC
"If you are thinking of working with Kevin Doherty, quit thinking and do it."
If you are reading this, you might be wondering if Kevin can really help you.You might be wondering if you can find the money. You probably wonder if he is worth the investment. Your faith, your time, your money.
The answer is YES.
Explore Kevin's website to get to know him. Read his free stuff. Take advantage of what he has to offer. I took a little at first, and, then, as I began to trust him, I went ahead with what he has to offer. I can say, unequivocally, that the time I spend (yes, am still am a paying member), with Kevin has been, and is, well worth the investment, each and every month. What I have, and am, learning is leading me to an understanding of marketing that I wish I had 14 years ago. I have Kevin to thank for that, and I always will. You will be challenged to expand your thinking. They say that once the mind has expanded, it can never shrink back to the way it was. But, aren't you tired of the way it's been? You could just stay in that same old box. If you are thinking of working with Kevin Doherty, quit thinking and do it.
Graham White
"I direct all practitioners straight to Kevin"
Having been a business consultant for 15 years and the head coach to the world's largest coaching organization, I know what it takes to succeed. Kevin not only has succeeded, but has the unique ability to teach what he knows. I direct all alternative medicine practitioners who come to me straight to Kevin as he has what it takes to ensure they succeed in their niche. He's not full of hype – he's full of answers.
Nicole Ehart
"Exceptional Information and an Empowering Message"
Kevin's coaching program has a unique blend of exceptional information that exceeded my expectations and an empowering message that helped me challenge and expand beyond my limiting self-beliefs. The content from week to week consistently builds on the earlier material, which gradually, yet exponentially, helped me shift in powerful ways both personally and professionally. The group process provided the benefit of seeing other individuals modeling the concepts at all different levels in the process. Those further along in their work and businesses helped me believe that such things are possible for me too. The group had a universal effect, contributing to me feeling that I am not in this alone, nor are my struggles or self-doubts unique, rather I saw that others also struggled in similar ways. This normalized the struggle, encouraged me to grow and believe in myself and my work, and provided a level of support that one-on-one-coaching might not be able to provide in the same way. The exchange in the forum from week to week was packed full of wonderful information, life examples and ongoing support as well. Kevin's coaching style is authentic and expansive. Additionally, his down to earth, real approach is easy to connect with and refreshing.
Ryan Diener
"My Practice Grew By 50%!"
After working with Kevin for 8 weeks and implementing his strategies over the following 12 weeks, my practice grew by 50%! I was already seeing 25-30 patient visits per week, but within a 6 month period this increased to 45-50 visits per week. Kevin is easygoing and a pleasure to work with while getting right to the point and not wasting time. I found his strategies and writing style appealing and orderly with each subsequent strategy building on the previous one's momentum. I would recommend Kevin's services to any acupuncturist who is interested in seeing positive growth to their practice.
Jeffrey Kamke, Personal Development Coach, Life Enhancement Association
Catherine Dodd, Holistic Coach and Therapist
David Beares , Owner of 39 Minute Fitness
Below are comments left by clients from last year's Your Best Year Ever program:

Nicole Stern
"The Best Investment I have EVER Made In My Practice"
For those of you new to Kevin's coaching, please be assured that this is the best investment I have EVER made in my practice and I wish I had hired a business coach my first year of practice. The first few years of practicing, I spent tons of money on continuing ed trying to find the "secret" treatment points that would make me an excellent practitioner. I now realize that I learned enough skills in school to become a good practitioner, I just needed to learn how to find my purpose, market, and implement systems in my practice. I will ALWAYS choose to spend money on Kevin's coaching over the classes that promise to teach me the mystical secrets of treating back pain! Stop "chasing that dragons' tail" . . . .
Total Real World Value $2,553.90

"To secure your spot now, simply click the Add to Cart Button below and choose the payment option that works best for you. Still not sure? Read the real life reviews on this page of Kevin's clients and remember-- you have 30 days to try the program and if you aren't 100% satisfied, you will get a prompt refund. There is no risk; we want you to absolutely LOVE the content, community, and guidance offered!"
The Bottom Line: The Dream Practice Coaching process is at the cutting edge of what's working now to build successful private practices. Thousands of practitioners worldwide have already deeply benefited from Kevin's training. Register today, receive almost $3,000 worth of practice-building support at a fraction of this price, and start making quantum leaps in your practice and finances, learn new skills, get the right marketing and practice management systems in place, and enjoy the lifestyle that you deserve.
Disclaimer: In accordance with the latest FTC guidelines, we want to make it explicitly clear that the client testimonials we have received are based on the unique experiences and circumstances of a few people only. We cannot promise that you will experience similar benefits from using our program, or that you will achieve a specific income level from using our services.